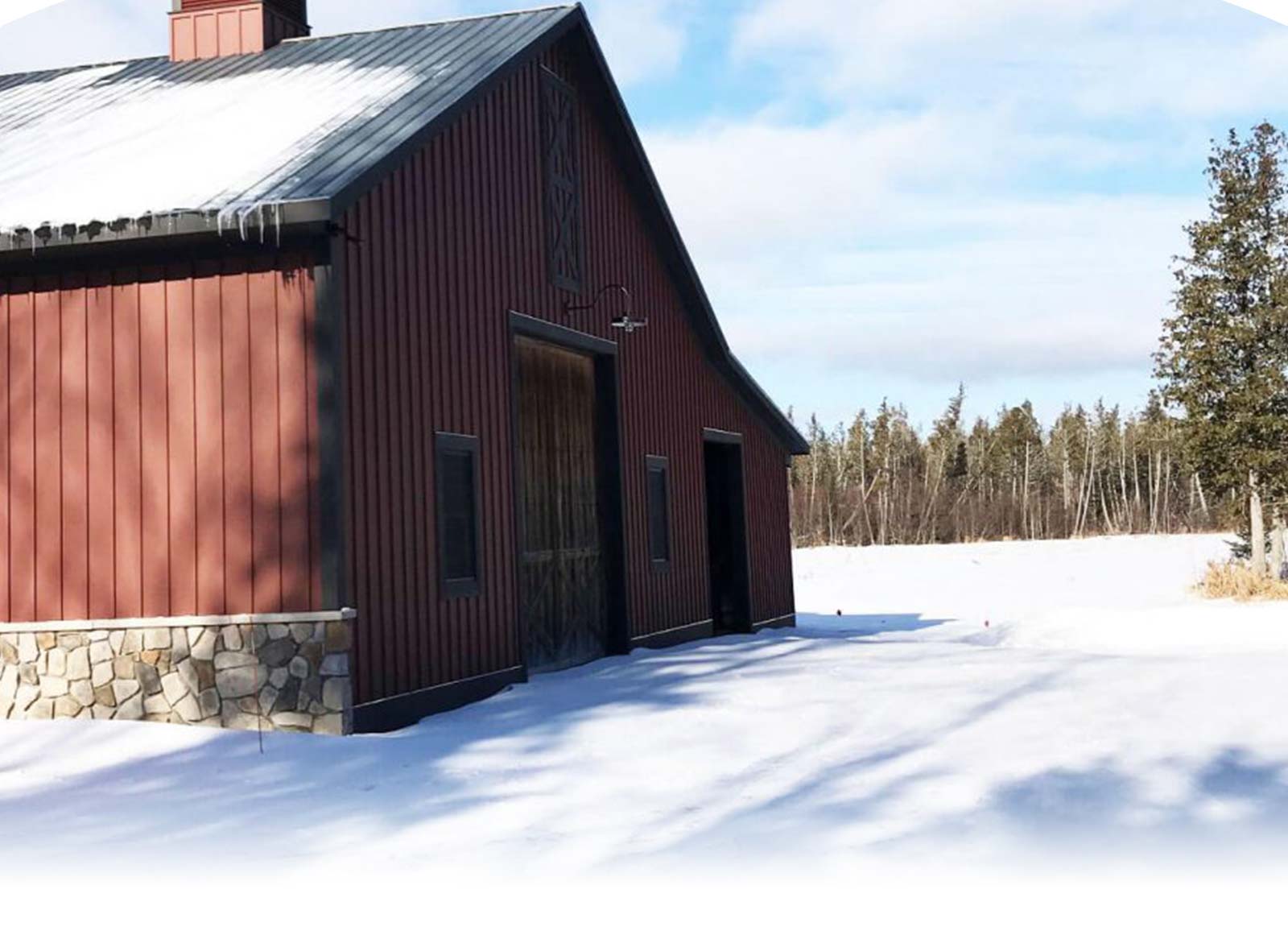 The Birth of Cedars Edge
Karen Glorio Luther's large, close-knit family got together for their family union each summer on her Burt Lake property. But as the years passed, the family kept growing. And she wasn't sure that she'd be able to continue to accommodate everyone.
So Luther, an Ann Arbor area attorney, began to consider renovating an aging barn that sat on the property and repurpose it into a guesthouse. It was a great idea. But a conversation with her friend Elisa Magni of Yogando Retreats in Northville would soon add an interesting twist. Taken with the barn's peaceful and serene surroundings, Magni suggested it would be the perfect place to offer yoga retreats too.
Luther then set out to enlist the services of expert builders and top designers to begin crafting this new space. They made improvements to maintain the barn's basic structure, as well as its utility.
They built the guesthouse that provides additional living space right up against the old barn.
The wide-open kitchen features a large granite island and plenty of cabinet space. The spacious great room has a wood burning stone fireplace and offers wide views of the surrounding countryside. A combination of repurposed barn wood, metal and tile give the house a rustic industrial feel.
The result is Cedars Edge - a guesthouse that sleeps up to 14 in custom constructed bunk beds, and features a hot yoga room. Yet it still provides ample space for storage of the original structure.
For Luther, it truly was a labor of love. And one that was well worth it.
Click here to book your special time at our barn-turned-retreat-center.